News
2015 Mar 11
UPDATE! BY SUPERJER
I have become a Twitch streamer. You can come harass me as I fail to beat The Legend of Zelda, even slowly. And possibly other games, too!
Twitch.tv/SuperJer
2014 Aug 20
UPDATE! BY SUPERJER
SuperJer's YouTube Channel
added to front page. I've been posting speed runs and other videos for a while and figured it was time to link up. So! Enjoy!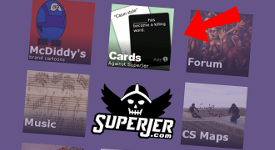 2014 May 15
UPDATE! BY SUPERJER
SuperJer Against Humanity
v1.0 out now!
It's like
Cards Against Humanity™®OMG
but online and with all new cards. Thousands of them! Gather some friends and play some offensive, stupid, yet highly conceptual cards today. It's free and only requires a SuperJer Forum account, which we are giving out for the web-exclusive price of: bugger-all!
Play
"Cards Against SuperJer" now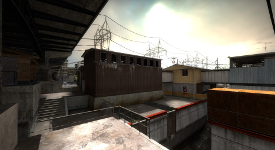 2013 Apr 5
UPDATE! BY SUPERJER
Nezumi and I have ported de_substation to Counter-Strike: Global Offensive for your "global amusement."
Point your Steam-client and or generic web-client to the CS:GO workshop to "subscribe" which is Valve-ese for "get," apparently.
To the workshop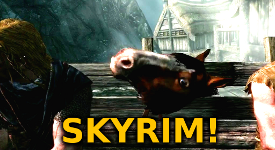 2012 Dec 16
UPDATE! BY SUPERJER
New Video:
Skyrim hates the Xbox 360 guide
Because there just weren't enough Skyrim glitch videos on the Internet.
Watch now!