joust
FOR COUNTER-STRIKE 1.6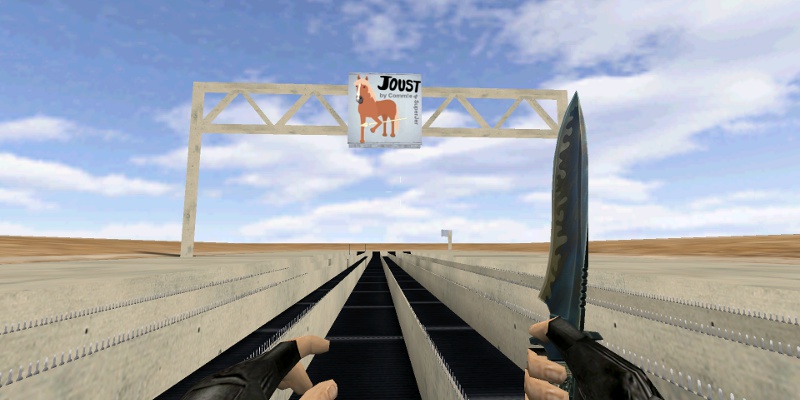 Features
Terrorists and Counter-Terrorists are forced to zip along conveyor belts past one another slashing like the dickens!
Stay in your own lane, though. There are painful, deadly nails on the railings.
Don't dilly dally! If you fail to get off to a quick start after hearing the signal, you'll be dumped into the spike pit or acid pit. And that's no way to be. No way to be at all.